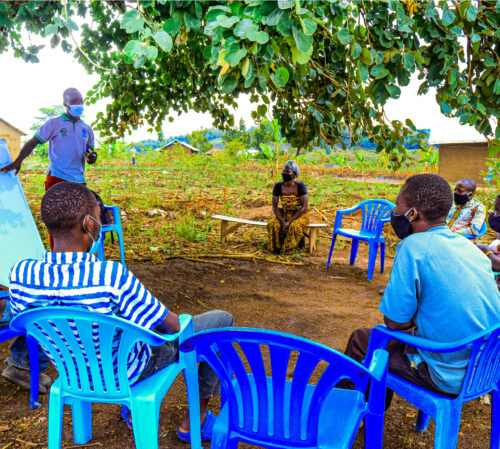 Giving a future full of choices Through Financial Literacy
A project Implemented Under the General Food Assistance, to Equip CBT beneficiaries with the knowledge about digital Financial inclusion and equipping them with skills of making informed Decisions regarding money matters.
Due to the reduction of the Rations  (Cash Assistance) received from WFP, the need on how to utilize the little money in the households called for Financial literacy skilling.
Fin Lit is implemented by HFU to equip knowlwdge and skills to Households, in Nakivale/Oruchinga and Kyangwali refugee communities plus the host communities.
With the recent cash expansion, the project is Implemented with integrated approach to enhance resilience, self-reliance and sustainability of the interventions geared towards achieving greater lasting impact in the lives of the beneficiaries that we serve.  
The HFU Financial literacy Trainings are aimed to benefit a total of more than 2,500 in Nakivale/ Oruchinga and 1,800 Cash Based Transfers (CBT) households in Kyangwali Refugee Settlements to be trained and equipped with Financial Literacy skills, Between February 2021 to November 2021. Trainings are conducted twice a week for about 4 hours, 2 hours per session for 5 weeks with each Household to undergo 20 hours of training throughout the year.
The course models are delivered through conducting of trainings with the beneficiaries, through use of Trainers of Trainees for financial literacy as facilitators that are always conducted two times a week during the five-week program where Foundation course about Foundation course covered 04 topics of Financial Literacy, Savings, Budgeting (personal finance management), and financial services is delivered.
The Key Achievements include;
A culture of Saving instilled in the beneficiaries that later adopt the VSLA model, and further strengthened by our Partner UWESO 
Trainees among the different challenges encountered complete training sessions.
With the limited resources, small Income Generating Activities (IGAs) are established by the trained Participants after graduation. 
Success stories are observed because of the Financial Literacy trainings.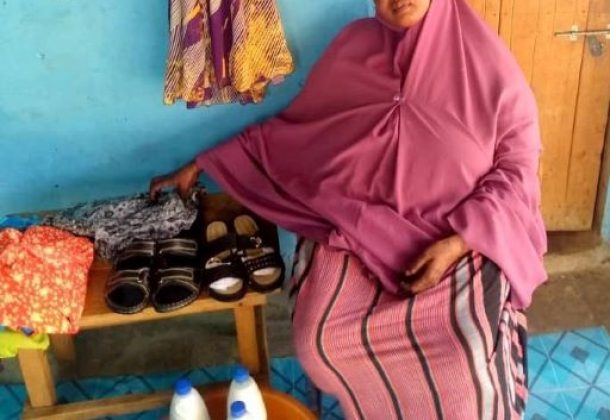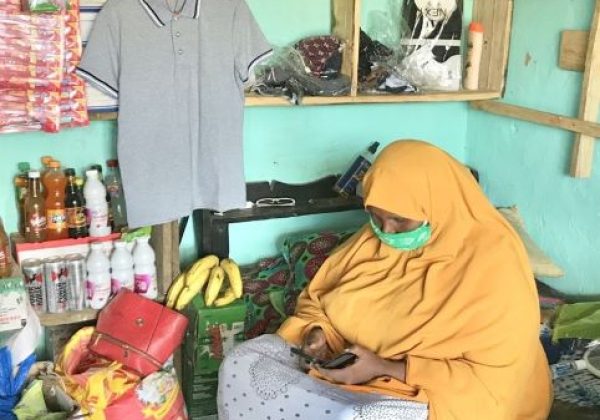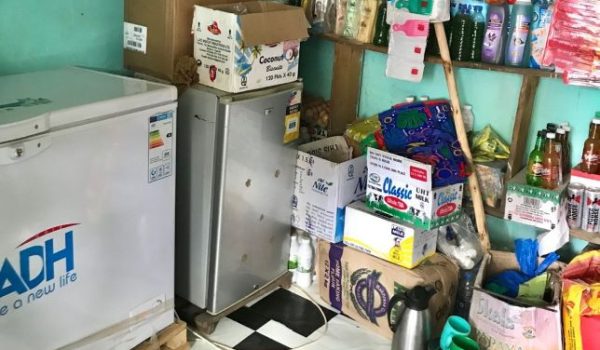 One of the Fin Lit Success Stories.
REJECTING IMAGINARY FINANCIAL LIMITS
Hayder HALIMA:
Hayder HALIMA 47, a Refugee from somalia was resettled in Base Camp III, Base Camp Zone, Nakivale Refugee settlement by The Office of the Prime Minister and UNHCR where she has been living since she was forced to flee her country with her family because of political instability.
Hayder, is one of the individuals who were trained by the HFU Trainers of Trainees about Financial Literacy and since then she joined various Village savings groups to be able to save some money since she was receiving cash under the General Food assistance Project.
Hayder as always passionate to resume her shopkeeping business that she was involved in back in her home country before being forced to flee but has always faced a challenge of insufficient funds in her newly resettled home. These Financial limits have been affecting her in terms of expanding the small business she had started in the Base Camp III community. However Hayder attended the HFU Trainers of trainees Financial Literacy training where she learnt very many skills which include record keeping, Saving practices, and Joining Saving groups.
Through this, she has been able to move from her former small shop to a more stocked shop out of her group savings. After the training, she joined a Women VSLA that helps her save money every week to be able to stock her new shop.
She has shifted from her former residence and started sub-renting a shop with her husband. She is now able to sustain and support her husband and family through her expanded business.
Before the training, Hayder was running a small retail business of just Shoes, Clothes and camel milk but has since then expanded to soap, toothpaste, soft drinks, detergents, sanitizers, Household items and many more. She was able to buy shop items like a deep freezer that helps her with preservation of various food stuffs
Hayder is very gratefull to WFP and HFU for preparing the Financial Literacy training sessions that have enabled refugee communities to better their Life and the lives of people around them.
Financial Literacy, the way to Self Reliance