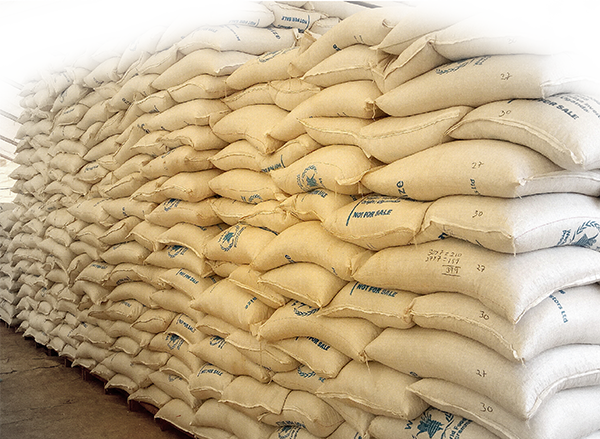 HFU is a WFP Cooperating Partner implementing the General Food Assistance (GFA) project for the period of 2018/2019 partnership. The main objective of the project is to manage and distribute food/Cash assistance
to an estimated 114,291 refugees in Nakivale and Oruchinga settlement from July 2018 to June 2019. HFU in Partnership with WFP, has delivered food assistance to refugees in Nakivale and Oruchinga settlements in
Isingiro District and as of December 2018, six (6) cycles have been successfully completed. Beneficiaries as well as some host communities are given an opportunity to get involved in both the GFD and Complementary
activities. On a monthly basis, activities conducted to ensure that the targeted refugee beneficiaries receive their food entitlement are divided into four categories which include but are not limited to;
Beneficiary Mobilization and Sensitization: Effective mobilization has largely contributed to an average percentage of 86% of the beneficiaries receiving food during the past 6 months. It has involved community outreaches with the use of a PA system, megaphones and flyers in addition to involving the community refugee leaders (Refugee Welfare Council and Food Management Committees) in passing on messages to the community. An average number of 23,185 (76.03%) households out of 30,494 and an average of 91,282 (85.88%) beneficiaries out of 106,290 have received their food rations in the past 6 months. (9,472 males and 11,867 females for Nakivale and 635 males and 932 females for Oruchinga).
Enhance access to adequate nutritious food to targeted refugees: Through managing and distributing Food/Cash Assistance to Nakivale and Oruchinga refugee settlements in South Western Uganda.
Enhance effective monitoring and accountability for GFA: In the targeted refugee settlements through Multi-stakeholder and Multi-angency collaboration.
Promote behavioural and attitude change among refugees and Refugee Host Communities: Through engagement in complimentary activities in water and sanitation, nutrition, HIV/AIDs, Gender and Hunger and Learning initiatives.
The Key Achievements include;
A culture of Saving instilled in the beneficiaries that later adopt the VSLA model, and further strengthened by our Partner UWESO 
Trainees among the different challenges encountered complete training sessions.
With the limited resources, small Income Generating Activities (IGAs) are established by the trained Participants after graduation. 
Success stories are observed because of the Financial Literacy trainings.